3 Devils by Bo Hampton

Bo Hampton, a comic book veteran who's worked for a multitude of publishers during his storied career, has a brand new 80 page graphic novel – 3 Devils – on Kickstarter this month.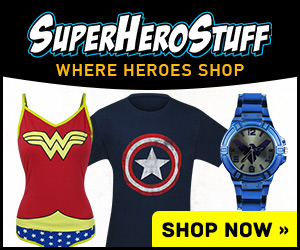 3 Devils, written and illustrated by Bo Hampton and colored by Jeremy Mohler, is a Supernatural Western/ Action/ Adventure/ Melodrama that takes place in the American West during the late 19th century and features werewolves. The premise may be tough to pitch to a publishing company, so Bo is taking the idea to the public and his fans through Kickstarter.
Take a look at the details below, check out the art, and go to the Kickstarter page and support his latest project.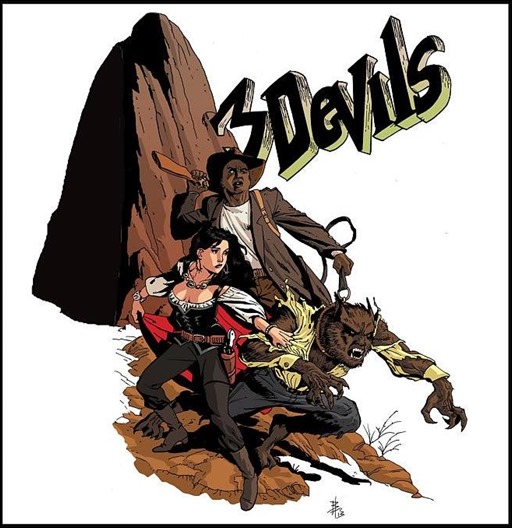 Bo Hampton's new Graphic Novel 3 DEVILS is currently running as a Kickstarter project. It will be be an 80 pg. full color Graphic Novel.
The genres blended are: Supernatural Horror and High Action Western Melodrama. The basic premise is this — In 1873, Northern Utah, a young gypsy girl watches her family murdered by a vampire called The White Man. The traumatized child is taken in the following day by an ex-slave who, years before, had been transformed into a soul-less Zuvembie by a Haitian witch. He feels a spark of empathy for the kid and sees her as a possible re-connect with his own humanity.
They eventually team up with a Freak-Show head-liner called the Human Wolf. His body is covered in hair, teeth filed for effect–and he's been badlly abused by the circus. After his rescue is effected by the girl and the ex-slave, they realize–too late–that he's also been bitten by an actual werewolf. The 3 Devils are the supernatural beings that originally caused their torment . So the story involves the war these 3 misfits fight each day against bigotry and mis-trust as well as the battle with the supernatural–which looms ahead.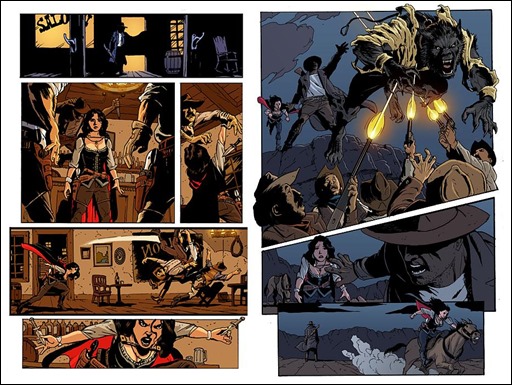 – The Comic Book Critic