Alexia Jean Grey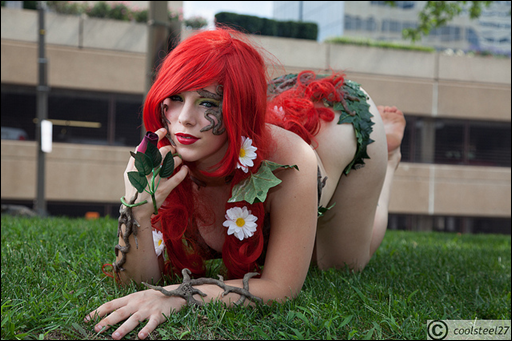 There are many talented models and performers who bring their love & enthusiasm to dressing up as their favorite characters. Comic Book Critic will regularly showcase a performer who embodies this spirit of cosplaying.
Whether it's creating the costume from scratch, altering the appearance of an existing one, or just getting into character, these performers spend a lot of time and effort on their craft. As much as we all enjoy seeing our favorite fictional characters represented in real life, let's not forget the behind-the-scenes work that goes into that portrayal.
One thing is for certain though, their love of cosplaying shines through in their work.
The Comic Book Critic Featured Cosplayer Interview this week is:
Alexia Jean Grey From South Florida

We caught up with the very busy and talented Alexia Jean Grey and asked her some questions about her cosplaying…
What  made you decide cosplaying was something you wanted to do?
Naturally like many costumers, growing up surrounded by video games, comics, and anime with a little bit of an artsy fartsy side. I also grew up in theater. Even though the costume department in high school never made serious costumes, it gave me a chance to experiment with make up and basic sewing. I never really saw much of cosplay while living in Wisconsin, it wasn't until I moved to Florida where I was fully introduced to it. I became friends with costumers who helped make my first costume and took me to my first convention. The rest is pretty much history!
How long have you been cosplaying and do you remember your first costume?
My first official costume was in 2009 and it was Kasumi from Dead Or Alive 4. It was a very interesting experience, I knew I wanted to make this costume but with no experience in crafting and stressed from stuffing all this research about sewing I turned to my friend Emily Galea. The two weeks spent at her house taught me a lot about sewing and pattern drafting and also created our friendship. She is a very talented artist and often sidekicks with me when I host panels!