The Future of FEARLESS DEFENDERS
Is Marvel NOW!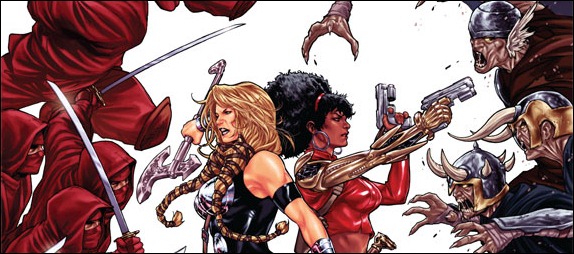 Superstars Cullen Bunn & Will Sliney Bring
the Defenders to the Next Level!
Press Release
This February, the Defenders come together again in Fearless Defenders #1, kicking off the all-new ongoing series from the amazing creative team of writer Cullen Bunn (Venom, Sixth Gun, The Fearless) and artist Will Sliney (MacGyver, Star Wars)! As part of Marvel NOW!, Fearless Defenders joins a number of titles that will take the Marvel Universe in an exciting all-new direction, as the industry's top creators join the top Super Heroes to deliver all-new ongoing series, great for new and lapsed readers alike!